Things have been really busy at our house this week!! The cabinets arrived last Friday. I wasn't home when they were delivered, so I was shocked when I saw how many there actually were! They took up practically the whole room!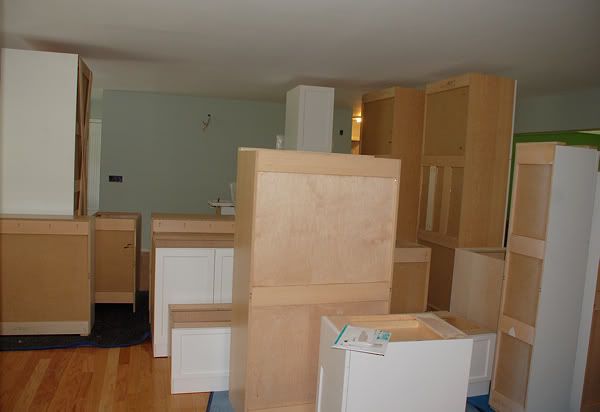 They started installing/laying everything out on Saturday, and after they left yesterday, this is what we have so far!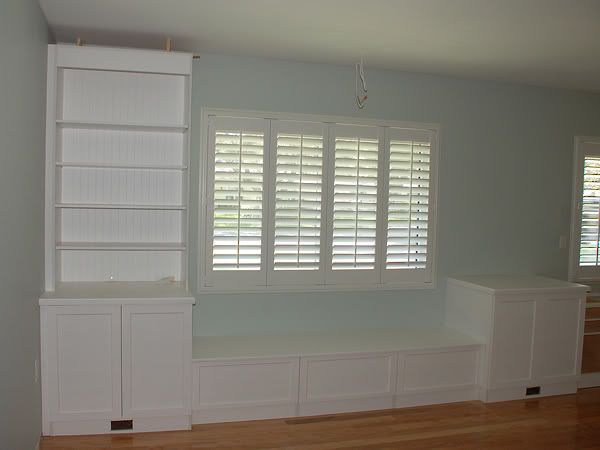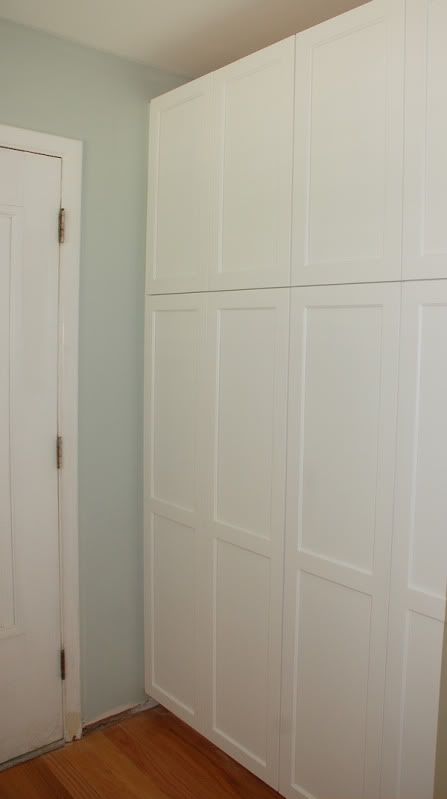 This is my favorite spot, a little mud room for the kids to put all their stuff when they walk in the door from school.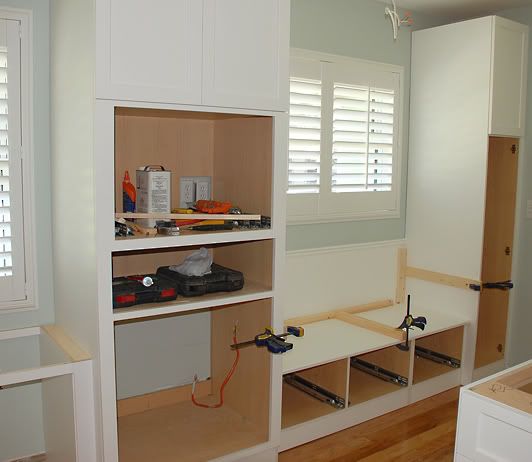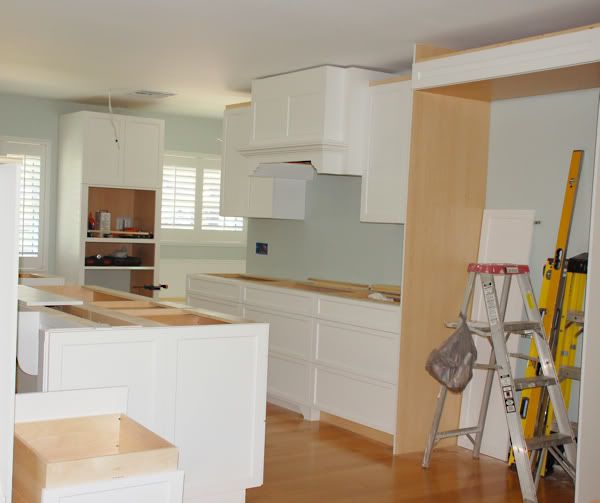 Also while I was gone yesterday, all the appliances (with the exception of the cook top that is back ordered until SEPTEMBER, grrrr....) arrived!! I have NO idea how they got the refrigerator through the front door and how it didn't leave a mark on the ceiling!!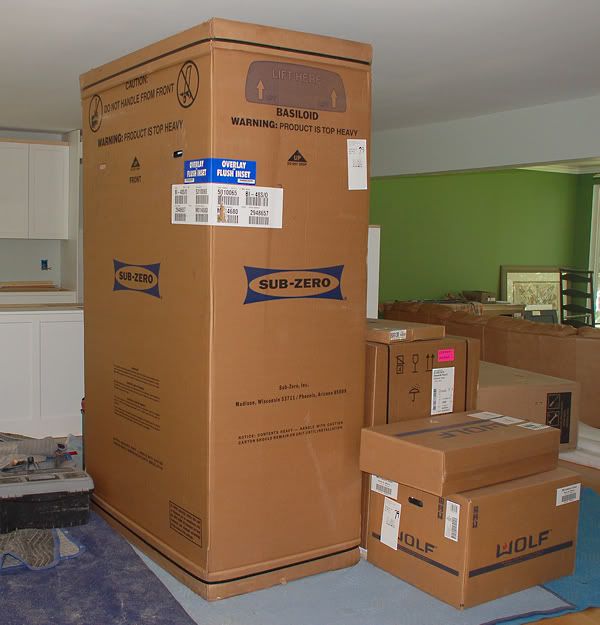 We are getting so close to being able to have a kitchen, I can hardly stand it!! The granite company is supposed to come out tomorrow to template and then it's another 7 days until they will install it. Who would have thought a granite company would be so busy with the way the economy is right now?
I will update with more pictures soon!!