Our caterpillars arrive on June 17th and 3 days later (on Mallory's birthday), we had this!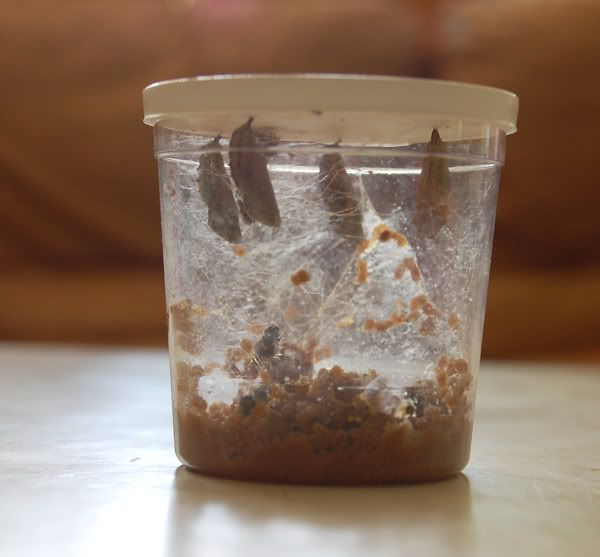 All five of them had made their christhylists and now the waiting game was on! They said it would take between 7-10 days for the butterflies to emerge, but ours came a little sooner! Mallory wanted to keep them in their little net cage, but I didn't like that idea, as it was so small. On Sunday morning after a donut breakfast, we decided to let them go!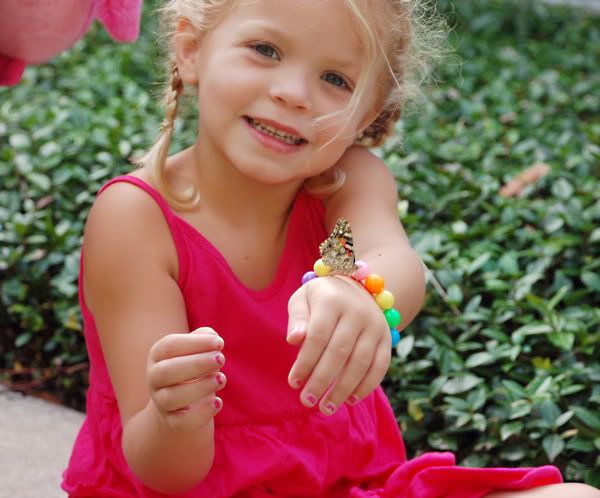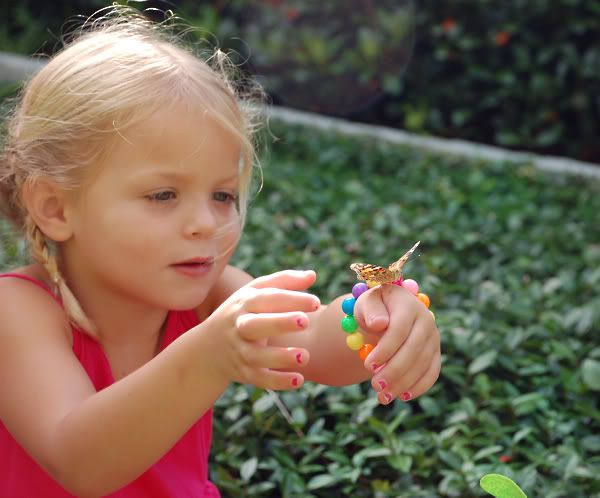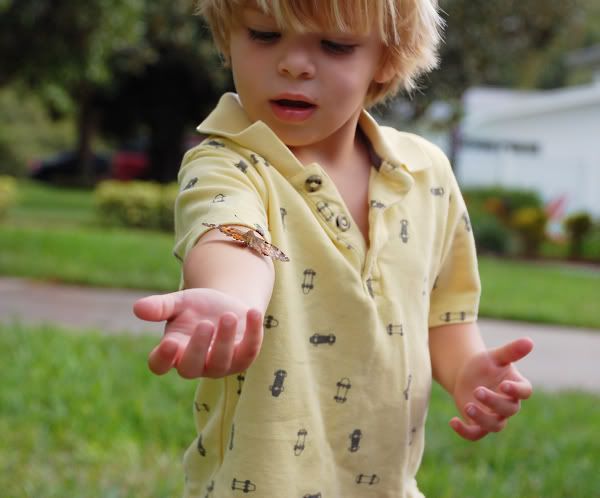 All in all, I think it was a great experience for the kids to see. Once the kitchen is complete and all the dust has settled, I think we are going to get the ladybug set!
Speaking of the kitchen, we are making great strides this week!! All the A/C vents are in their proper places, the electrical wiring is pretty much done until the cabinets and appliances get here, the plumbing is complete (after they dug a HUGE trench through the kitchen concrete and terrazzo for the new drain in the island) and we have a new wall and the drywall is going up!! Nathan and I are going to pick out the paint color tomorrow as well as the hardware for the cabinets and drawers! He has the day off and the kids will be in camp! Woo-hoo!
Here are some pictures from this afternoon.
See the diagonal line running across this picture? That's from the new plumbing line!