So, the cabinet guys left today and probably won't be back until after the granite is installed next Thursday. They ran out of crown molding and can't put the other bookcase in until after the granite is in. Hopefully the crown molding will be in stock by next week...I'm a little tired of listening to the saws, sanders and nail guns, so it will be a nice little break.
Here's how it looks today! I got a sweet little model to help with the pictures :-)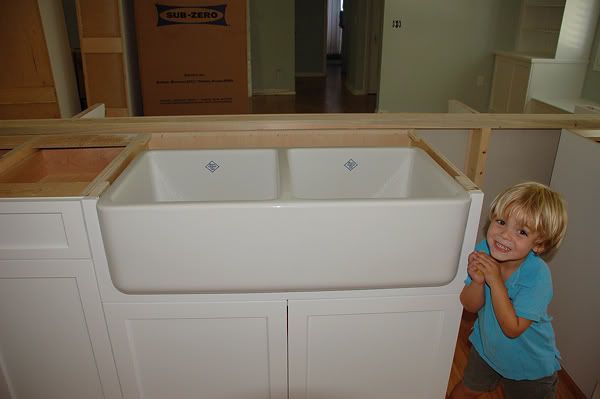 This is the
faucet
that will be going in next week, in a satin nickel finish.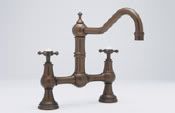 Also, I ordered these today, that should be here next week too! Crossing my fingers on this, as I can't open any of the cabinets or drawers without hardware!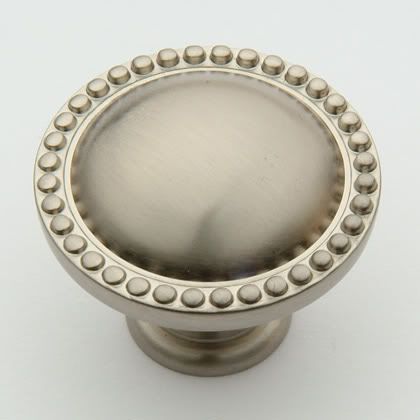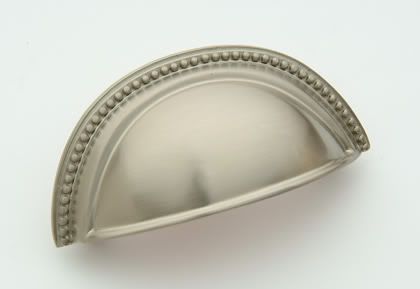 The appliances are scheduled to be installed next Friday, so maybe, just maybe, I'll be able to cook something for the first time in almost 2 months!!