I have been dreading this day since summer began. Today we got to meet Mallory's new kindergarten teacher, Mr. Popio. My stomach was doing flip flops and I was doing all I could to keep the tears from coming on the long walk up to the school. We ran in to one of our dear neighbors in the hallway and her daughter took us down to the classroom, as she had Mr. Popio last year. Outside of the door there was a list of all the names of the children in the class. We saw a few names that we knew!! One of Mallory's best friends is in her class, but she is #2 on the waiting list (remember
THIS
post)so she will probably be leaving sooner than later. Once we got inside, I took a deep breath and I was FINE!! NO tears and no more butterflies in my stomach! Mallory was so excited to see where she was going to sit and where her cubby was.
The class is a great size, there are 17 kids total and it's right next to the playground!
Here is Mallory and her friend signing in.
Mallory holding her folder with 800 things for me to fill out tonight and bring back tomorrow!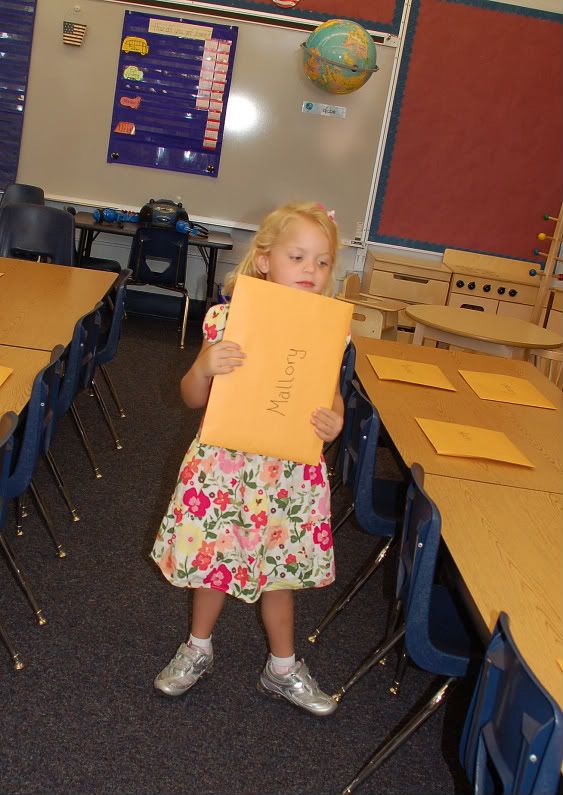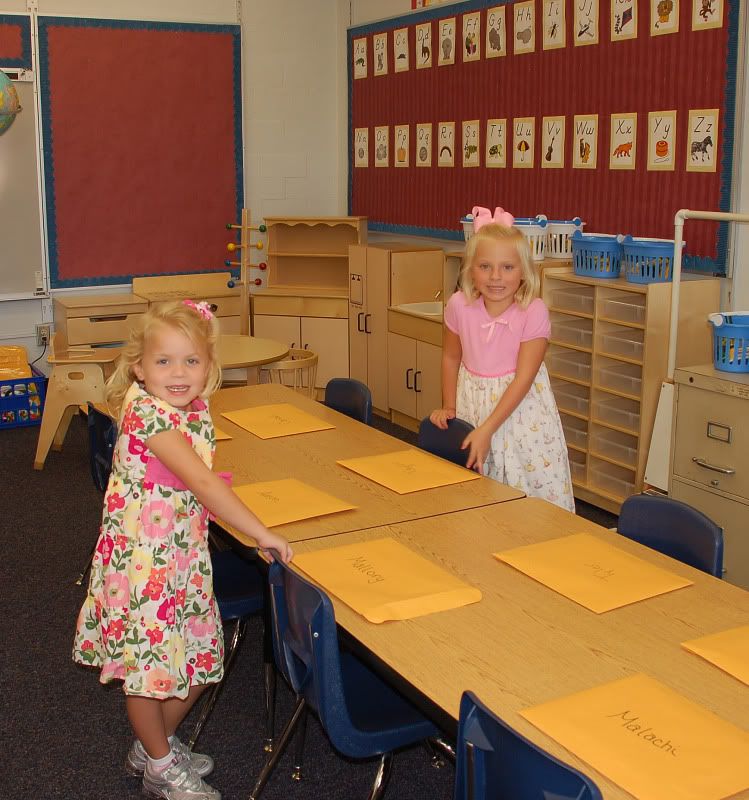 The girls and Mr. Popio!