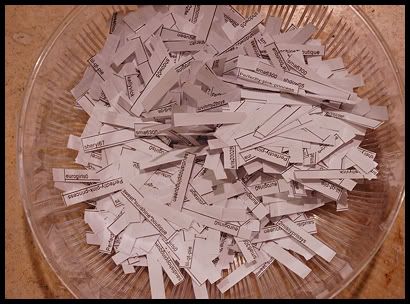 Linda of lil-qt-pie!! We had a little contest going on for our mailing list members, and Linda will be designing her own custom set consisting of either an appliqued t-shirt and twirl skirt, or a knit hoodie and leggings for her little sweetie! There were a total of over 1400 entries in the contest over the past 6 weeks, which is just amazing to us...
BUT
it was
NOT
fun cutting out all 1400+ names! It gave me something to do while I was listening to the Presidential Debate :-)
Congratulations, Linda! We are so excited to work with you on your set!