When I was in the middle of making this new set for a guest launch we were invited to, I had to ask my groupmates which of Santa's reindeer were girls. I knew that Rudolph was, but I never knew that
ALL
of the reindeer were girls!!!
Here is what my sweet friend, Kathy, found for me: Reindeer experts say that while both male and female reindeer grow antlers every summer, the males drop theirs by early December — which means, given that the reindeer pulling Santa's sleigh on Christmas Eve are always depicted with full sets of antlers, that every one of them, even Rudolph, must be a girl!
SO I MADE THEM ALL GIRLS for this sweet Christmas set we just listed tonight on eBay.
You can find the listing by clicking
here.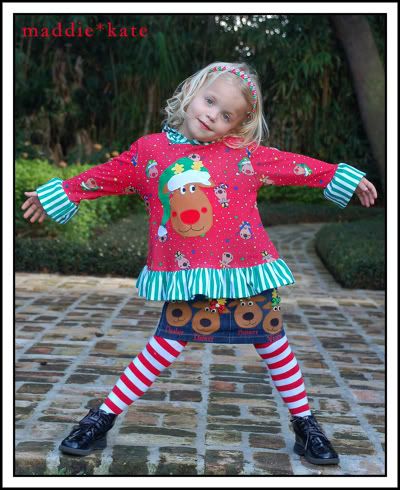 Mallory's soccer team finally won a game this weekend. They were in a little drought there for a while. Mallory also scored her first goal, which was so exciting for all of us. Nate went with my dad up to Gainesville to the Florida-LSU game on Saturday. What a terrific game that was for the Gators! My sister and Sydney are at home now and doing well. I can't wait to see her again soon!