Sorry I'm a few days late on posting this... I've had too many nights of not enough sleep and it's wearing on me... And we are going to the Bucs game tonight that starts at 8:00, so we won't be home until 1am or so...sigh...
This sweet little boy's Christmas Reindeer set is a perfect match to the girl's set we listed last week. You can find it on eBay by clicking
here
.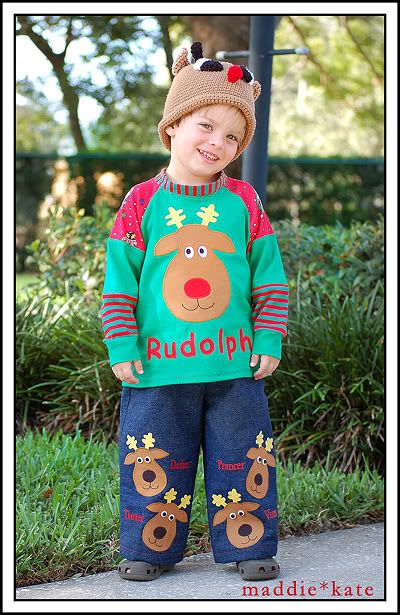 So the lucky post to win the t-shirt was #21, CJ's Mommy Kimberly. Please send us an email through eBay and we'll get all the details worked out.
We had a pumpkin play date on Friday which was so much fun. I'll try to post pictures of that later on if I can keep my eyes open.